"the Call"
The women's empowerment conference

2019
God's Property Outreach Ministry has hosted The Women's Day Spiritual Conference since 2012. This Year's Conference is entitled "The Call ' Conference 2018. Jesus the Christ is our primary focus;. the empowerment of women and their families are coupled with coming into relationship with Christ. We share the Greatness of the Power of Jesus Christ. How his anointing power will make the difference in the lives of people that are willing to accept Him as Lord and Savior over their lives . We provide information and resources ; sharing health and wellness information, food pantries locations, safe haven dwelling for abused mothers and their children, legal advice, affordable family insurance, community based organizations that provide social support , housing information, your legal rights in the community, information and resources that support women in obtaining their General Education Diploma (GED) and much more. We also share information about locations where interested participants can learn the latest version of Microsoft Word program. There is an organization that is in affiliation with our ministry entitled "Each One Teach One" that shares with women how to effectively interview for a job. This organization also provides the proper attire to the participants that attend there training.
These informational sessions are shared throughout the year via signing up for the training and participating in their workshops. The day culminates with a keynote speakers; who is an inspiration to motivating and illuminating us to take the first step towards building a relationship with God...becoming personal and then becoming transformational in accepting positive change The day is a day of social interaction and empowerment. These tools and resources are made avavailable to you whenever you need them.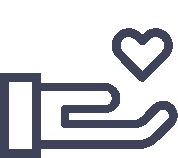 "Whoever is generous to the poor lends to the lord, and he will repay him for his deed."